Pattern Lightbox Shades LIMITED EDITION
FW -2022 BOTANICAL COLLECTION
Pattern Lightbox Shades LIMITED EDITION
SHOP
Design
PALMINAIRE X GREEN
Sustainable Living
The PatternLightBox lamp is longlasting, reversible and is placeble in 3 ways. You can place the lampshade as standing, hanging or desklamp. products for hanging and standing are included.
Want a custom Lamp or big quantity? This is possible. Ask about the conditions
Design
LIMITED COLLECTION
Every product made by Palminaire is certified with a handmade certificate and id number. Products have A warranty of 2 years and are longlasting. Palminaire is a member of Qshops trustmark. Use Ideal / Credit card / Paypal/ Applepay or Pay later First the product then the payment. Payments are certified through Mollie Payments
The lamp is Buildable. 6 pieces which are easy toinstall, without any screws. So less stress and easy storage
Most Lamps come with a pattern side and a off white side. When you want a more quiet piecefull ambiance then you can decide to turn the pieces
The Lamp can be a standing lamp, a desk lamp or a hanging lamp. Combine the lamp with a green interior.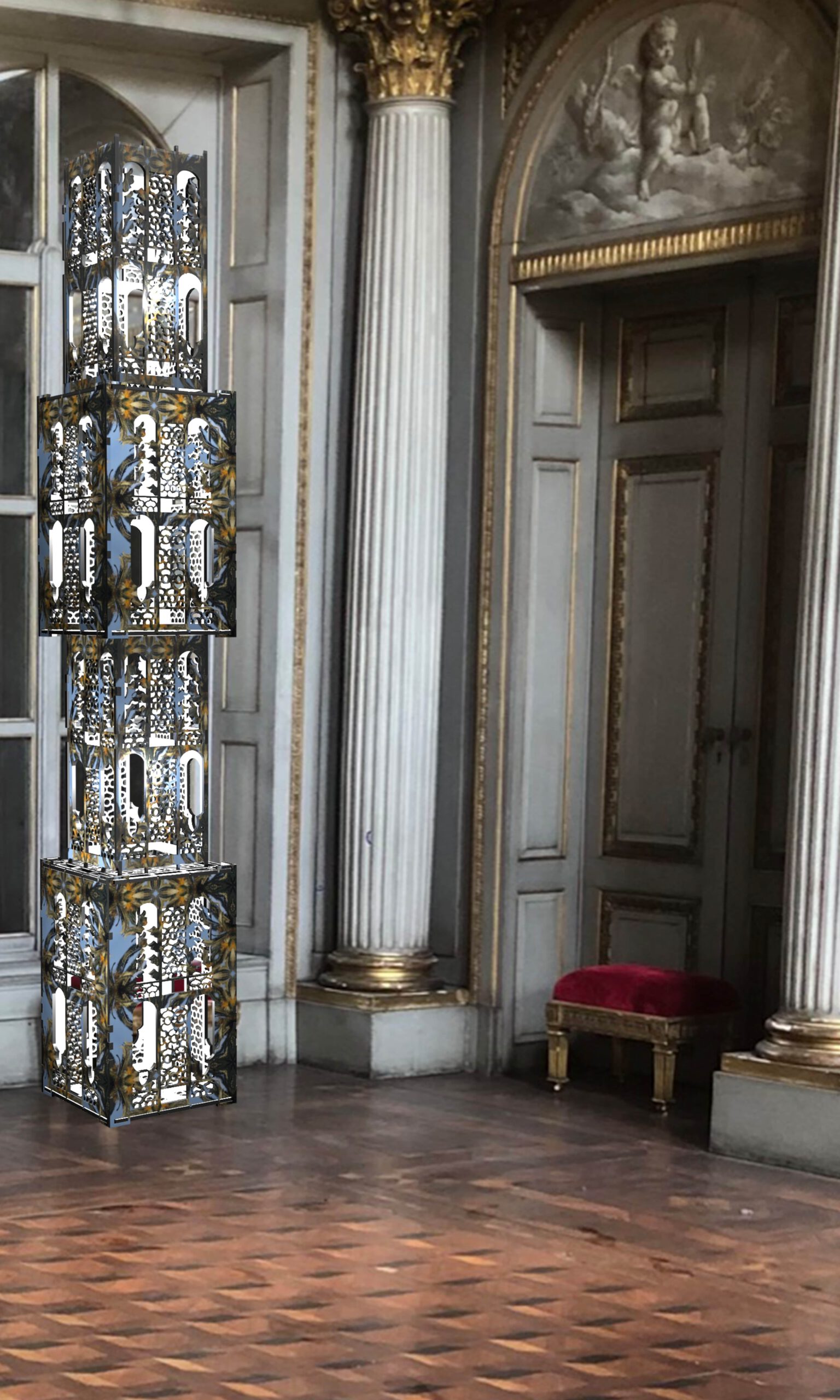 Included is a Warranty of 2 years. Pieeces are expendable
The lamps are expandable by buying an extra expansion. The Lamp can be built in unlimited Height